Dear Fashion Wish'ers,
4th of July is about to be red, white and blue. Thanks to these patriotic styles you'll be rocking & shining on The American birthday! Let us all make it Great!
There are actually few things you can wear to show others you are commemorating or celebrating the holiday. So here are some useful tips for you to share by FASHION-WISH:
Anything Red, White and/or Blue
Clothing with American symbols (eagle, Statue of Liberty, etc.)
Clothing with the American flag on it (as in the top photo- tshirts with the flag on it) or display the American flag on your house, car or elsewhere
American sports teams, college, or other patriotic t-shirts
Baseball caps with your favorite team
You could also dress up your dogs or cats!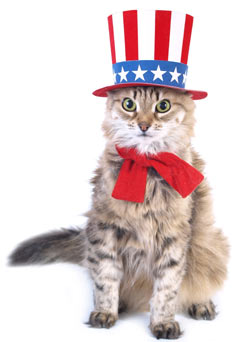 We wish you all an Awesome and Great Indepedence day in advace and all the best to you and your friends & families. We at (FASHION-WISH) will continue to share our knowledge of dressing to help you pick the right choices!
P.s: don't forget to be your own star and shine everday!
Yours Sincerely,